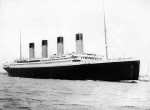 With the 100th anniversary of the sinking of the Titanic last weekend, there seems to be a a kind of Titanic fever here in the UK, with TV and radio dramas & documentaries, articles, pictures and blogs wherever you turn.  For genealogists, there is the excitement of the Titanic records of crew members and passengers recently released on Ancestry.co.uk.
I do not, as far as I know, have any relatives who were on board, but I did do a search of my own surname on the Ancestry lists and found a W. Bott, who was a crew member who perished in the disaster.
I doubt very much that he was connected to my family, but I thought it would be interesting to do a bit of research on him and find out about his family.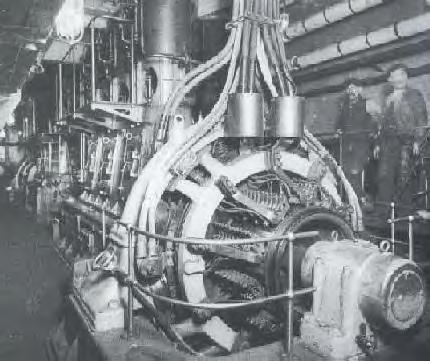 There are two records on Ancestry concerning the Titanic for W. Bott.  The ship's crew record, and the deaths at sea record.  According to the crew record on Ancestry, he was born in about 1868, so he was 44.  He had previously served on board the Olympic (one of the Titanic's sister ships), and his job was a greaser.  This means he would have been responsible for greasing the ship's engines to keep them moving.  We also know he was born in Hampshire.  The Deaths at Sea record also gives his occupation, age and address.
I also found this excellent resource for information about everyone on board the Titanic:  The Encyclopedia Titanica, which is a compendium of Titanic facts, and includes lists of passengers and crew with biographies for each.  It tells me that as a greaser he would have earned £6.10s per month, and that his body was never identified.  It also had a photograph of him – with a rather handsome moustache.  Here is the link to his page:  http://www.encyclopedia-titanica.org/titanic-victim/w-bott.html
I next searched for him on the 1911 census and found that his name was William, and that he was a widower.  He was living at 6 Nichols Road, and with him is one servant, a lodger – and a six year old child described as "adopted daughter".  Now, whether this is William's adopted daughter, or the lodger's, is slightly ambiguous, as there is a line that seems to connect the girl's name with the lodger.  William is described as "ship's fireman".

I looked for William in the 1901 census – but he seems to be living in Portsmouth as a wood block maker, and is boarding.  He is married, but his wife is not in the household.  Also his date of birth is about four years earlier.  Did he give a younger age later when he was applying for work on board ship?  Or is this a different William?  Perhaps our William was already working on board a ship and was at sea.
From further searches using civil registration indexes and census records, I found that he was married in 1890.  His spouse was either Elizabeth Ellen Taylor or Mary Maud Wheeler – but as I cannot find them together on the 1891 or 1901 census, I am unable to clarify which it is without ordering the marriage certificate.
He was baptized at St. Mary's, Southampton on 28 February 1869, the son of William and Elizabeth Bott.  His middle name was Thomas.  His father was an engine fitter who had been born in Nottingham.  This makes sense, as the Bott name is much more common in the Midlands than it is in the southern counties.  His mother, Elizabeth Morgan, was born in Southampton.  In 1871 William and Elizabeth had five children, including William.  The others were Margaret, Mary, Lucy and Emma.  By 1881, William senior had died, and Elizabeth was working as a needlewoman, and the young William as a tailor's errand boy.
William senior had moved with his family to Southampton when he was still young, and his own father (also an engineer) had come from Leicestershire – where there are quite a lot of Botts still today – but not my lot I'm afraid.
So, to summarise, I was able to find that the William Bott who died in the Titanic disaster had come from a family of engineers, was a widower with several brothers and sisters.  Over the 19th century his family had moved from Leicestershire, to Nottingham, and finally to Southampton, where William eventually found work on board ship, and was, I imagine, delighted to be employed on the largest ship in the world on her maiden voyage.
This was just a little exercise to see how far I could go with just a name from the disaster.  The online sources available are excellent, and anyone who had ancestors on board the Titanic should be able to find at least some information in using these sources.
That's all about the Titanic from me!  I think we're all suffering from a bit of Titanic overload, so with a last salute to the victims, we'll move on…