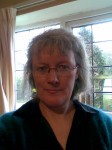 I am a professional genealogist and writer (see my author site at rosamundebott.com). I have a First Class Honours Degree in Humanities  (History and Literature) and a Diploma in Modern Social History Research. I am a full member of the Society of Genealogists and an Associate Member of the Association of Genealogists and Researchers in Archives (AGRA).  I abide by the AGRA Code of Practice at all times.
I have been fascinated by genealogy since my early twenties, and took it up professionally after majoring in history with an Open University degree in the nineties.  I have taught classes in Family History for Beginners, and have had several articles published in some of the top family history magazines, including Family Tree Magazine and Family History Monthly.
I also write novels, and they are usually based on a family history theme, connecting the present with the past. This is what I love about family history – we are all connected to history via our ancestors, and understanding how our ancestors lived gives us a direct and personal connection to the past. It is a great way to learn about history, and also to get a sense of who we are and where we came from.
If you are interested in my books, please visit http://www.rosamundebott.com
Save