Of all the enjoyable hobbies or pass-times you can choose, tracing your ancestry is probably one of the least expensive to start as there is no essential expensive kit or equipment to buy.
But to answer the question of whether you can trace ancestry for free more thoroughly,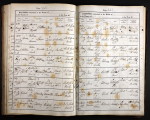 my honest answer would be: Yes, at the beginning, but in the long run, no. As you build your family tree you will find that if you wish to make a thorough and accurate job of tracing your ancestry, there will be necessary expenses (e.g. ordering birth or marriage certificates), and some expenses that may not be necessary, but will make the process a lot easier (e.g. family tree software).
I would also stress here the importance of viewing original documents. Many free genealogy websites will allow you to search, and when you come up with a result, you will see either an index entry or a transcript. It is not usually possible to see an original document unless you on a paid subscription site or you can get to the appropriate archive. While online transcripts are very useful, there can be errors, and not only that, the original document may contain useful information that is not on the transcript. If you are starting out just using free sites, then you should make a note of all the references and make sure you get to see the original document at a later date when you want to spend money. Professional genealogists ALWAYS use original documents where they are available, and so should you if you want to do a good job.
If you are thinking of tracing your ancestry, you may be wondering exactly what and how much you can do for free, and what the minimum amount you will have to spend if you continue with your tree for the long term.
If you are lucky enough to live in the same county that your ancestors came from, then you can visit your local record office for free, carry out searches and view original documents without paying anything except for any photocopying you may require. However, this is very rare and most of us live long distances from our ancestors' homelands, making it necessary either to travel or pay a professional researcher to visit the archives for you.
It is very difficult to say how much you will need to spend. It all depends on what documents, such as wills, your family have left and whether they are available online, or whether you need to order copies. If you hit a brick wall, or need to access documents in archives miles away from you, you might want to hire professional help. Each family tree is completely unique and it is almost impossible to predict what you might need until you start doing it. You may be able to go a long way on a tight budget, but on the other hand, those people who are willing to spend a lot of money paying for access to original documents, and using professional services when necessary, will usually get the most satisfaction and the more accurate and complete family tree.
I hope that the following information will give you some idea of what you will be able to do for free, and give you some idea of how much you might need to spend if you decide to get into this hobby in a more serious way. This is a short list just intended to get you started, and there are many more websites dedicated to genealogy.
The free genealogy websites I have suggested will also allow you to 'dip your toe' in and see if tracing ancestry is something you want to do. However, many sites that advertise themselves as 'free' are actually just free to search, and you will need to pay for credits to actually view a transcript or document. I have put these under SUBSCRIPTION WEBSITES.
FREE GENEALOGY WEBSITES
FREE UKGEN Projects:
FreeBMD
This is a free SEARCH service for Civil Registration (Birth, Marriage and Death) indexes that have been held in England from July 1837. However, once you have found the entry you are looking for, you will only have an index reference number. You will need this to order the relevant certificate from the General Registry Office. Each certificate can be ordered online at a cost of £9.25 for UK residents (see below).
FreeCEN
A free census search engine. Currently, only 1841 to 1891 censuses are available, and it is not complete. The results will give you a transcript, which is very useful, but you will need to see an original document using subscription websites at a later date.
FreeREG
A free parish register search engine. Again, it is not complete, and you will only see a transcript in the results. This is very useful for initial searches, and the transcript usually gives a lot of information, but you must look for the original document at a later date.
FamilySearch
Probably the best known and most useful of the free-to-search websites holding the largest collection of free genealogical data on the web. This is the service initially set up by the Church of Jesus Christ of Latter-day Saints whose mission is to connect families and ancestors all over the world. The service is totally free and you can make searches all over the world (though of course not all countries have complete records). Results are in transcript form, so you will need to search for original records later.
FamilyHistoryUK
A community portal where it is free to post details of ancestors you are searching for. It also has links to free search websites – but most of these are free trials for subscription sites, which I have listed below.
National Archives
This site has lots of useful, free information about tracing ancestry. You can carry out a free search using their Discovery catalogue. Some documents can then be viewed online for a small fee – but you will find that many larger documents are usually only available at the National Archives at Kew – or at various record offices around the country. However, sometimes the information given on the index results can be quite useful without actually ordering the document.
SUBCRIPTION WEBSITES
Most paid websites have a choice of a membership fee where you pay a certain amount either annually or monthly – or a 'pay-as-you-go' system whereby you just pay for credits as and when you need them. If you are planning on spending time on your family history very regularly, at least a few hours a month, then a subscription is your best choice. However, if you are only going to be able to spend a little time now and then, it may be better to consider using pay-as-you-go credits.
FREE TRIAL WEBSITES
Ancestry
Probably the best known genealogy website due to its strong TV advertising and large collection of indexed material and original sources. They have a 14 day free trial, after which you can pay for a year's subscription, or in monthly payments. Alternatively, you can use the 'pay-as-you-go' system.
Ancestry also has a service which allows people to upload their family trees which can then be searched and viewed by other members. Be very careful with this. Finding your family on someone else's tree is NOT research. You have no idea whether their tree is properly researched or accurate. If you find an ancestor on someone else's tree be sure to back up your finding by doing the necessary research.
FindMyPast
A good site with many indexes and original sources, and also has a 14 day free trial. Much of their data is also available on Ancestry, and Ancestry probably has the larger collection. However, FindMyPast has a better newspaper archive and very good military records. The subscription rates are slightly cheaper than Ancestry – but if you're serious about family history it's well worth using both – or subscribing to one and using pay-as-you-go on another.
SUBSCRIPTION WEBSITES with Free Search – No Free Trial
This site has many records to search, but you will need to buy credits in order to view original sources.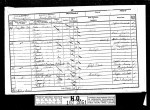 A full census and BMD research website – but you will need to pay a subscription depending on your requirements, and whether you want to pay monthly, quarterly, 6 monthly or yearly.
In summary, you can trace ancestry for free for a short while, which will help you understand the process and find out what's out there, but if you intend to do this seriously and make sure you are tracing the right family, it will be essential to spend money. So, make sure you give yourself a monthly budget, take it slowly, and you will have a hobby that will give you pleasure for many years to come.